About
About the author
Tom Van Buskirk's background includes cognitive science, linguistics, system analysis, system engineering, robotics and programming.
Why an Artificial Intelligence site?
Forums about robotics, chatbots, and artificial intelligence were the impetus for creating a site to share fundamental concepts of mental activities expressed by the human mind.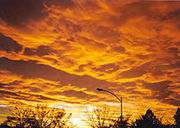 Others
Some of the inspiration for this site came from "vrossi" Vittorio Rossi, "hologenicman" John Latimer, "GrantNZ" Grant Garmonsway, "mikmoth", and "Laackejim" Uncle Jim. These guys really know their business. Check them out on the virtual humans forum.
My Contact Information
Links to Other Sites